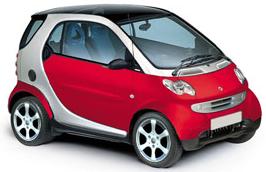 The little car at the left is a smart fortwo, and we thought it fitting that it be our vehicle of choice because it embodies our business philosophies.
It is efficient, and because it's easy on our pocket book we can be easy on yours.

It makes good use of technology, and thats what we aim to help everybody do.

It uses technology to help the environment, all the while maintaining the mobile lifestyle we've become accustomed to.

Its incredibly safe. And thats how we want your computing experience to be... safe and enjoyable.